So you're a landlord, and you need to find a property management company. Where do you start? The first step is to make sure that the management company works in the Jacksonville area and has plenty of experience with renters and properties in the market.
Once you've found some candidates, how can you determine which company is the best property management solution for your rentals? Here are five things to consider to guide your process and find the best property manager in Jacksonville, Fl.
What Does a Property Manager Do?
In general, a property manager takes care of the condition of your real estate investment properties and manages tenants. They collect the rent, find and screen potential tenants, create leases, handle property maintenance, and make sure property owners get paid every month.
However, not all property management teams perform those tasks with the same high quality or at a price that fits your budget. As you compile a list of potential Jacksonville, Fl property managers, be sure to learn as much as you can about them before signing a contract to manage your rentals.
1. Get Specific About Their Property Management Services
When you're looking for a property management team in Jacksonville, FL, be sure to ask what services they provide. We mentioned a few general services above, but some companies offer broader coverage while others specialize in one or two areas or different property types. If you own multi-family properties, make sure your property manager has experience managing that type of real estate investment.
Get specific. Most property managers offer leasing services, but landlords should understand what falls under "leasing," including marketing, tenant screening, or renewals. Ask a potential property manager how they handle each process and make sure it works within your style and goals for your investment properties.
2. Check Into Referrals
Starting with an internet search to find "property management companies near me" is an excellent way to find a list of Jacksonville property managers. However, it's important not to rely on the internet alone.
Talk to other rental property owners in the area and find out who they trust to manage their rentals. Search online reviews and look for companies with positive recommendations and feedback. If you're not local to Jacksonville, but you take advantage of the rental market while living in another city or state, talking to locals can be a big help when finding a reputable property manager in this market.
3. Find Out How They Operate
Partnering with a Jacksonville property management team should become a long-term relationship that boosts your returns. Make sure your property manager interacts with you and handles your rentals in a way that meets your preferences.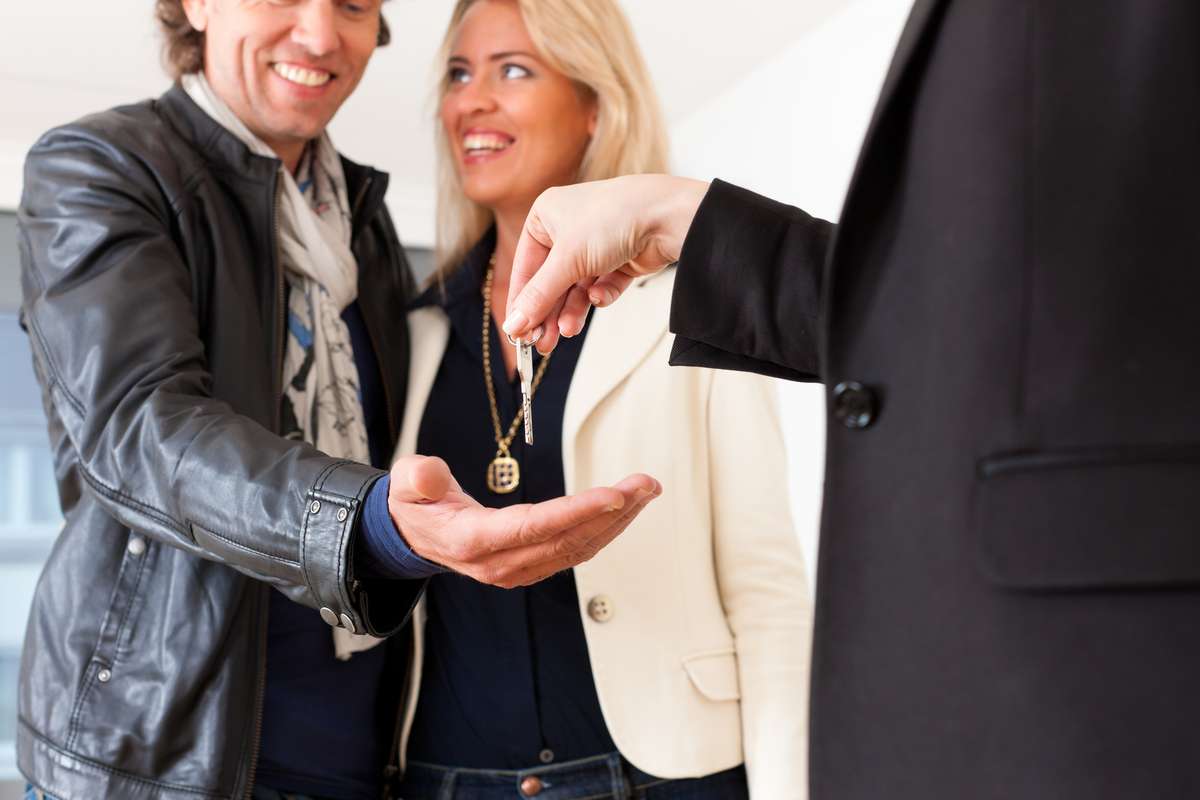 If you prefer to be hands-off and let your property manager be the expert and handle every detail, confirm that they can serve you in that way. However, if you want to be more involved in routine decisions, tenant selection, and other aspects of managing your rentals, you'll need a property manager that keeps in touch with you as often as you like.
4. Make Sure They're Local Jacksonville Property Management Experts
Not every property manager that operates rentals in Jacksonville is local. While they might have a network of contractors to conduct maintenance and handle other hands-on tasks, the company might not be based in this area.
Choosing a property management team with extensive local experience while living and working in the area can be a significant asset to your investment success. Whether you're a local or out-of-state investor, local experience should be a priority when looking for the best Jacksonville property management experts!
5. Ask About Vacancy Times
A property manager might have the best maintenance staff in the market—but if they can't find quality tenants and reduce vacancy times, they won't help you generate the returns you need for success.
Ask a potential Jacksonville property management company about its rental marketing and advertising strategy. They should be able to tell you how long rentals under their management stay empty and how they approach the tenant placement process to minimize rental income loss for property owners.
The right property management companies should have a fine-tuned process to encourage renewals or act quickly when a resident doesn't renew. Their marketing strategy should include professional listings and photos, access to all major rental search sites, and an easy-to-use online application. When they process applicants, the best property manager applies a thorough screening process to place only the best local renters in your properties!
An effective marketing and leasing process reduces the amount of time your rentals are empty between tenants.
The Best Jacksonville Fl Property Management Experts Are Here For You!
The Jacksonville property management experts you choose can make or break your real estate investment success. Choose carefully! Our team at Spectrum Realty Services is here to offer the best property management services in Jacksonville, Fl. We handle everything, including tenant screening, lease signing, rent collection, maintenance, and more.
If you're looking for the best property manager for your rentals, let's talk! We're happy to tell you more about our services and how we can maximize your returns.
Get more insights into how property management companies handle the make-ready process! Get our free Make-Ready Checklist.