Lease agreements are contractual agreements between renters and property owners to set the rules and responsibilities of living in the home. When considering the type of residential lease agreement that works best for a property or an investor's goals, owners have options!
While a standard residential lease agreement usually covers a term of one or more years, many property owners consider a month-to-month lease agreement in specific situations. Today our Jacksonville property management team talks through how a monthly lease works and if it's right for you!
What Is a Residential Lease Agreement?
Operating rental properties without a strong rental agreement can be a risky way to build long-term wealth. A residential lease is a legally binding agreement that both parties must adhere to with legal consequences if either party breaks the rules.
Property managers recommend that all owners create documents with standard text that includes:
The names of all tenants in the property
The address, description, and type of property
The monthly rent amount and when it's due
Late rent payment fees
Dates when the lease begins and ends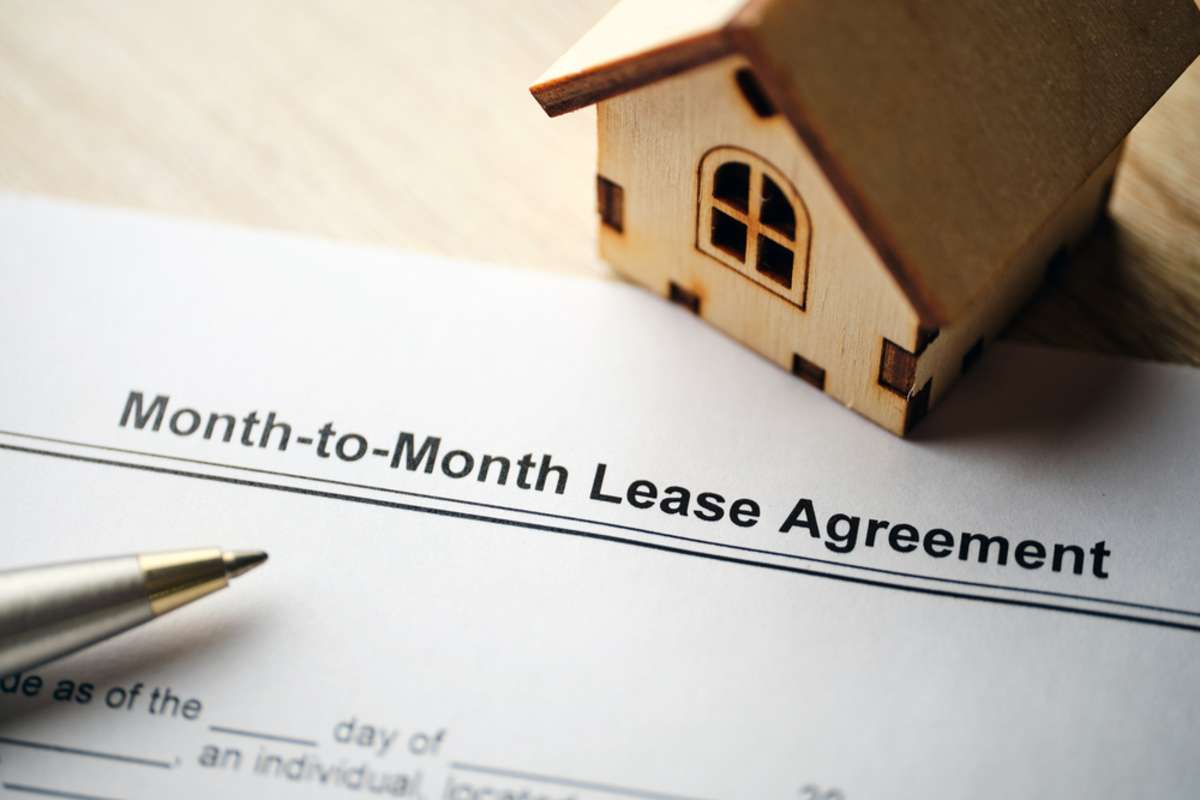 In addition to the standard terms listed above, property owners usually document rules and regulations in the agreement. These can include your responsibilities to provide maintenance services, how your residents must care for the property, and whether pets are allowed.
How Does a Month-to-Month Lease Agreement Work?
When thinking through how to set up your lease, what should you know about a month-to-month lease agreement? Property owners can choose to allow a tenant to live in the dwelling on a monthly basis rather than sign a long-term contract.
In most cases, the terms of the month-to-month format include many of the same terms found in a long-term lease. Tenants must pay the rent on time and follow the rules. However, the lease automatically renews every 30 days or can be terminated with 30-days notice from either the renter or property owner.
Advantages of Monthly Leases
Property owners often benefit from a higher rent amount when allowing renters to stay in a residential property with a monthly contract. To offset the convenience for a tenant to leave with minimal notice, a higher rental rate can be appropriate. In addition, a month-to-month lease provides the perfect opportunity for property owners to see if they want to continue renting to a tenant that might have applied with a low credit score or other concerns before committing to a long-term lease.
Monthly leases also make it easier to get out of a bad tenant situation without going through the costly or lengthy eviction process. Since a fixed-term lease cannot be broken without a legal process to remove a renter, offering a monthly option gives investors the flexibility to give a tenant 30-days notice to vacate if they don't meet the lease terms.
While some property owners enjoy flexibility with rental rates and different tenants, it's also crucial to consider a few disadvantages that can come with a monthly rental lease agreement. 
Disadvantages of a Month-to-Month Rental Agreement
Flexibility can be nice when operating rental properties, but investors also need consistent income! Fixed-term leases ensure that an owner has monthly rental income for a specific amount of time, anywhere from a year or longer. A renter is penalized for breaking the lease early without cause or skipping rental payments. When planning budgets and goals, property owners can count on monthly rental income with a tenant locked into a twelve-month lease (or longer).
However, with a monthly lease, income can come and go depending on your ability to keep a tenant in the property month after month. With a 30-day out, property owners risk losing a tenant with minimal time to find a new tenant before losing a month's worth of rent.
In addition to high turnover, property owners face higher costs due to marketing and make-ready costs to find new rental property tenants more often than when signing residents to long-term lease agreements. In some cases, charging a higher rent amount to offer a monthly option for renters can keep you from finding tenants willing to pay that much for a short-term place to live.
No matter which type of lease you choose, review it with new renters to make sure they understand the terms!
Understand Month-to-Month Lease Agreements With a Jacksonville Property Manager
Property owners must know exactly what they want to operate successful rental properties, including the best type of leases to reach long-term goals. When considering your cash flow and return on investment needs, as well as the protection your properties need for long-term success, a Jacksonville property management company can help! Our experts review rental agreement options with property owners, listen to their goals, and put best practices in place to protect investments and income.
For help with your next lease agreement, don't hesitate to reach out to Spectrum Realty Services today! Our property management services include leasing, tenant screening, maintenance, rent collection, and more.
Learn more about creating the leases you need for success! Download a free copy of "How To Write a Custom Lease Agreement Checklist."