Updated February 7, 2022
Owning rentals and property maintenance go hand-in-hand. It's all too easy as a property owner to blame renters for property maintenance and repair expenses. Unfortunately, it doesn't matter how ideal your tenant is. Plumbing systems fail can still fail, water heaters will still need to be replaced, and HVAC systems will still break down.
However, with the right property manager, property owners don't have to worry about maintenance (or anything)! Our expert Jacksonville property management team is here to share some things you should know about maintenance and repairs when renting out a property.

Create a List of Vetted Vendors (for Any Issue)
Every landlord should have a list of approved vendors they are ready to work with before they are needed. Researching and finding reliable workers is much easier when you are not faced with an emergency! You don't want to hire someone that brings liability to you or endangers your tenants.
Choosing a vendor for your Jacksonville rental property involves more than just finding a service provider who is skilled in their trade. When you hire a vendor, they become a representative of your business. Their service will directly affect the experience of your tenants. Vendors should be carefully vetted before you select them to work with. This will help protect your business's reputation and ensure the safety of your property and tenants!
Before selecting a service provider to work with, it is important to first understand what your Jacksonville rental property will need from each vendor. Brainstorm all the possible types of services you could potentially need as a landlord, from routine maintenance to natural disasters. Identifying specific needs will help you make a more educated decision when comparing vendor services. You need to determine what a potential vendor can do for you versus what you need them to do for you to find the right match. Once you have established your needs, it is time to do some research on local vendors for each type of maintenance issue you might run into as a landlord.
Landlords hire vendors for a range of services, including repairs during tenancy and turnover, routine maintenance, and business tasks. While every vendor should be screened and vetted before service, maintenance vendors are particularly important to evaluate, because of their interactions with tenants and their potential liability to your business.
Screening Vendors Is Critical
Vendor screening for property maintenance is a time and research-intensive task, but the undertaking to find the right team of vendors will ultimately save you money by avoiding potential damages, liability suits, or fair housing claims. Your vendor screening should include looking at the accessibility, compliance, depth/length of experience, staffing protocols, proper licensing, insurance coverage, and other basic requirements for each potential vendor.
Just Because You Can Fix It, Should You?
As a landlord, you should do an honest assessment of your skills and your availability before deciding to try to fix something yourself. It is certainly tempting to save money by going the do-it-yourself (DIY) route for rental maintenance, but you may find that your time is better spent on other parts of your rental business.
It's important to recognize that rental maintenance requires a varied skill set, from plumbing to electrical. You also need to have a strong ability to troubleshoot problems. Service calls from tenants can come at any time, day or night. If you choose to do rental maintenance directly, be prepared for all eventualities.
Remember that a tenant doesn't care how much money you might save by doing the work yourself. A leading cause of tenant turnover cited often by renters as to why they chose to not renew their lease is poor maintenance. Maintenance needs to be completed as soon as possible. Otherwise, some tenants may try to make the necessary repairs themselves, which could lead to additional problems. They may even withhold rental until the issue is resolved or call the local housing authorities to inspect the property if they feel it is poorly maintained or unsafe.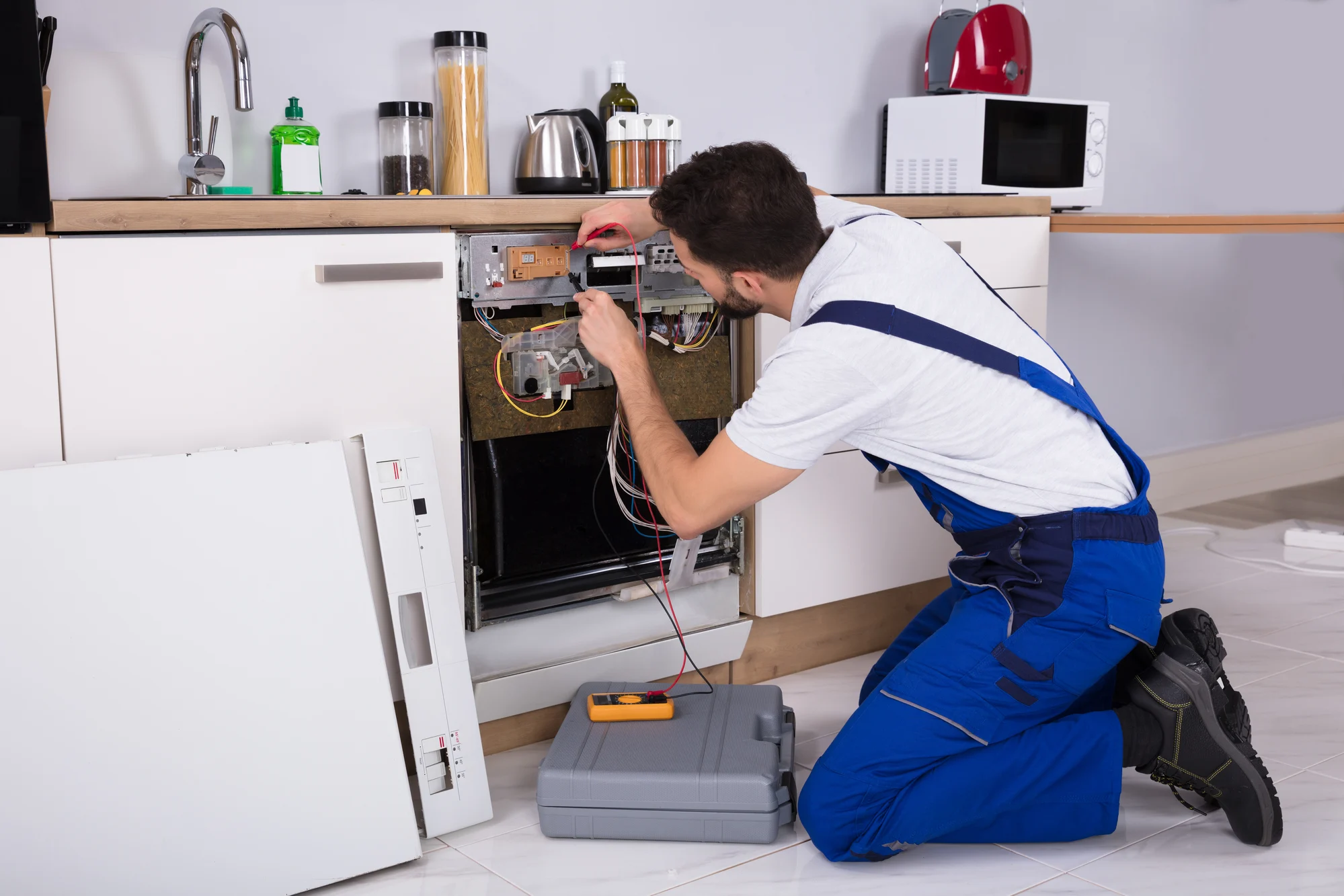 Some maintenance tasks you should consider outsourcing include:
Cleaning and tuning up heating systems
Natural gas line and equipment testing
Central air inspections
Any tree work beyond simple pruning
Cleaning out the septic system
Winterizing vacation rentals
Annual inspections by a local building inspector
There are lots of options out there for landlords who need help with their rental properties maintenance. However, the best option is to hire a property manager! We have a vetted network of vendors ready to handle any routine repair or emergency maintenance situation.
Save Time and Money by Hiring Jacksonville Property Management
A year-round maintenance plan can become time-consuming and expensive without the right help! Hiring a professional Jacksonville property management company can free up your time and save you money in the long run. Start simplifying your life today by giving Spectrum Realty a call to schedule a free consultation!
{{cta('7f9b2269-11eb-4c19-9997-d28990818cf9′,'justifycenter')}}